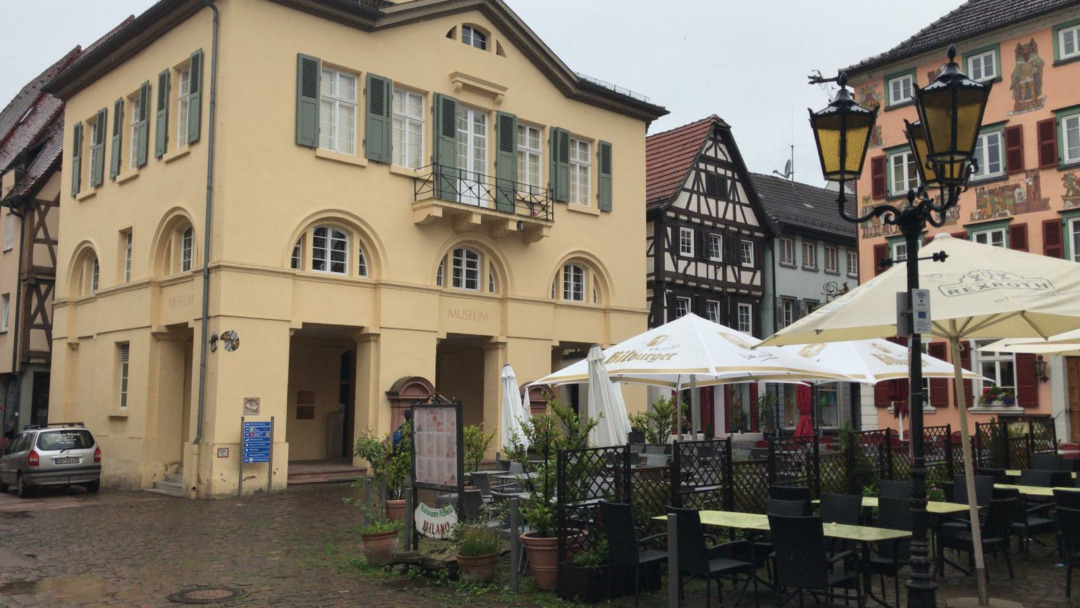 Museum from the outside
The museum of the town of Eberbach has been housed in the "old town hall" since 1986. The "old town hall" was designed in 1822 - 1823 in the classicist style of the famous Karlsruhe architect Friedrich Weinbrenner (1766 - 1826). Clear lines for the building and façades without ornate decoration were his trademark.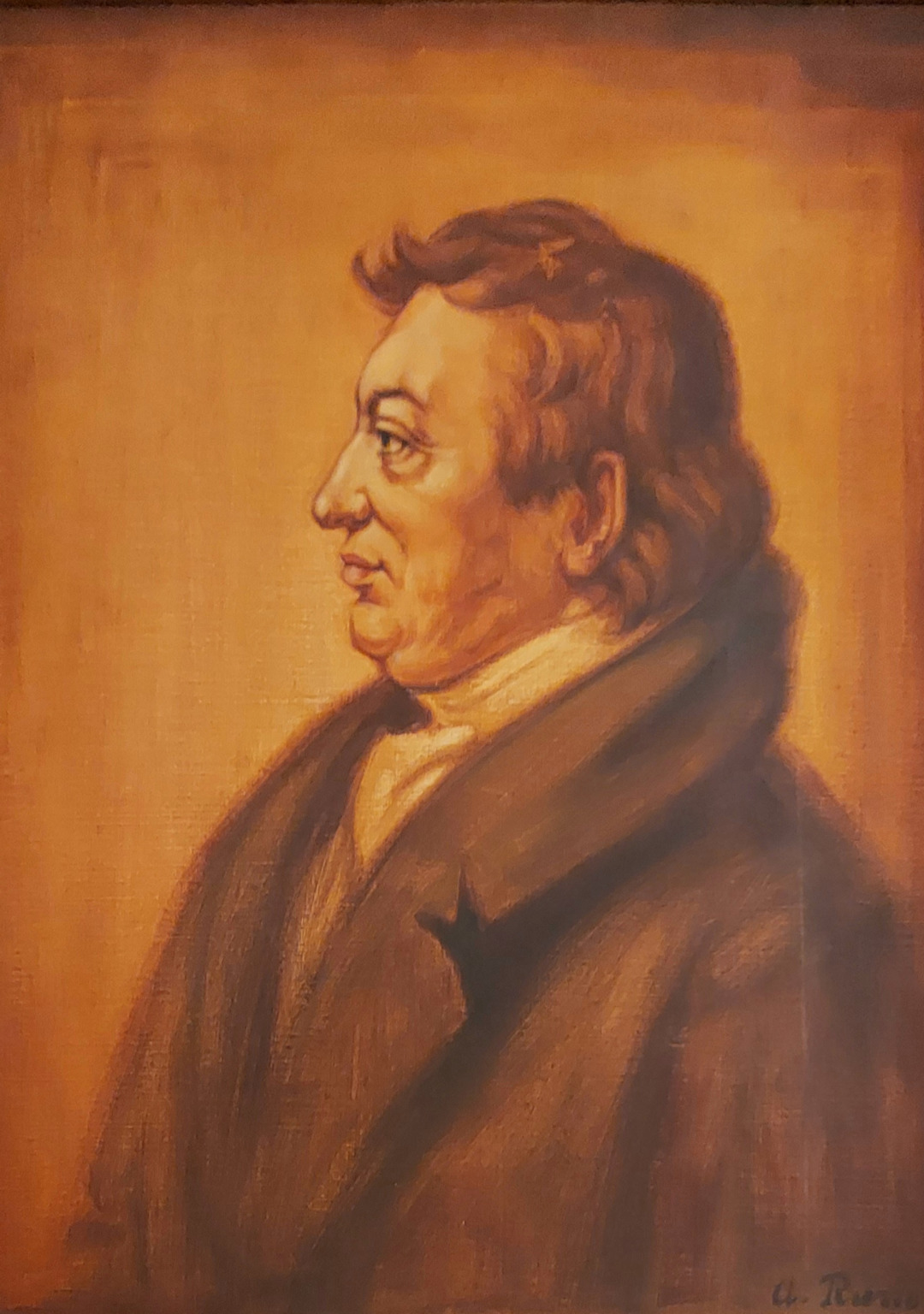 Portrait Weinbrenner
His portrait, painted by August Rumm (1888-1950), hangs in the entrance area. The "old town hall" was built by the Eberbach master mason Georg Michael Epp (1783 - 1831). His grandson Rudolf Epp later became a famous painter in Munich.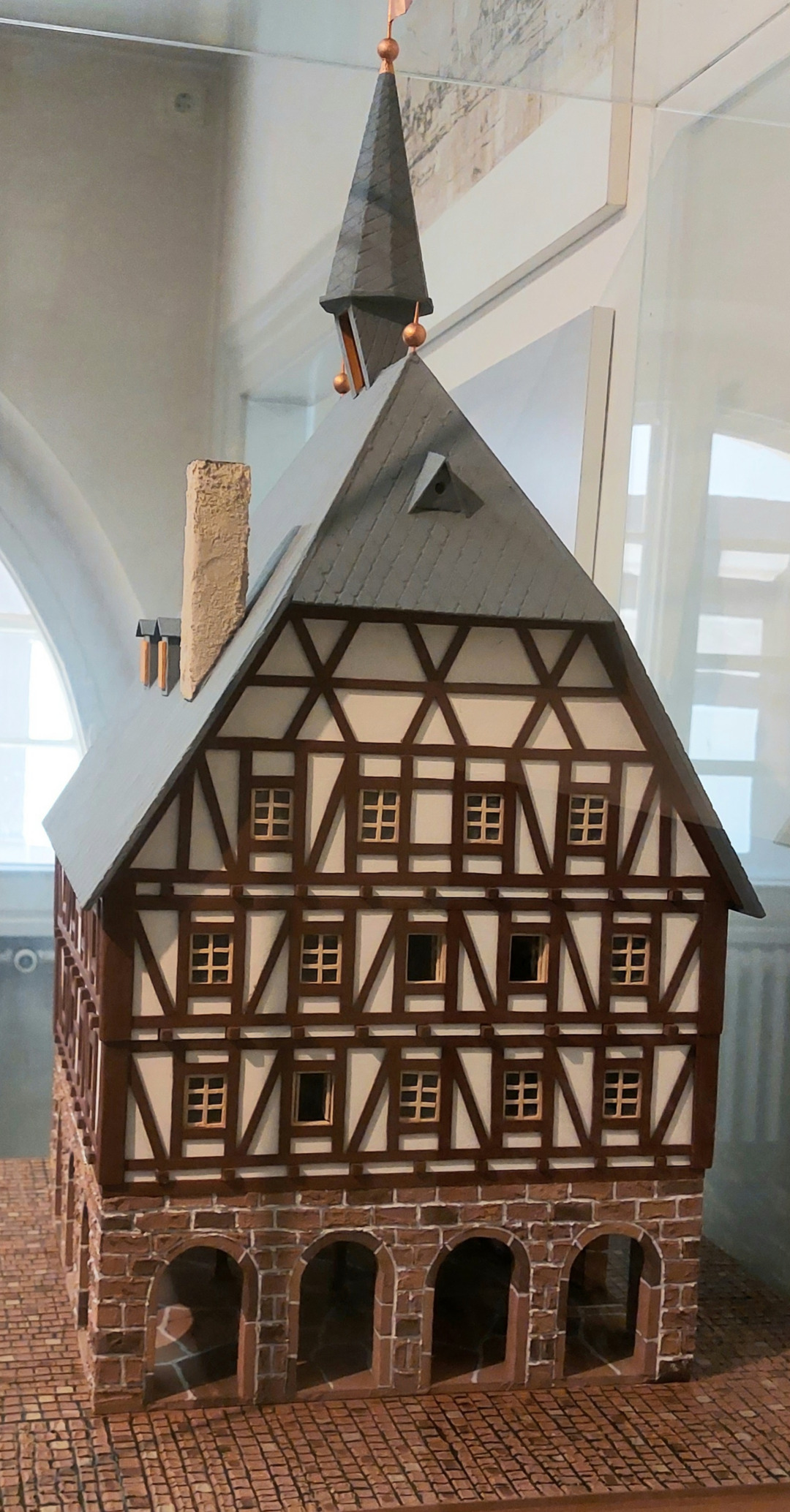 Half-timbered building
A half-timbered building had stood here since 1480. A small model of it can be seen on the first floor. The half-timbered building was demolished in 1814 because it was allegedly dilapidated. The citizens of Eberbach now wanted a modern town hall with high windows and wide staircases and a large, bright hall for the meetings of the municipal council. Around 150 years later, this building was also too small for them. A new town hall was needed. The "old" one became a museum. It was opened in 1986. The museum provides insights into the history of the town. Forestry, rafting, timber trade, shipbuilding, shipping and fishing were the economic basis of the population.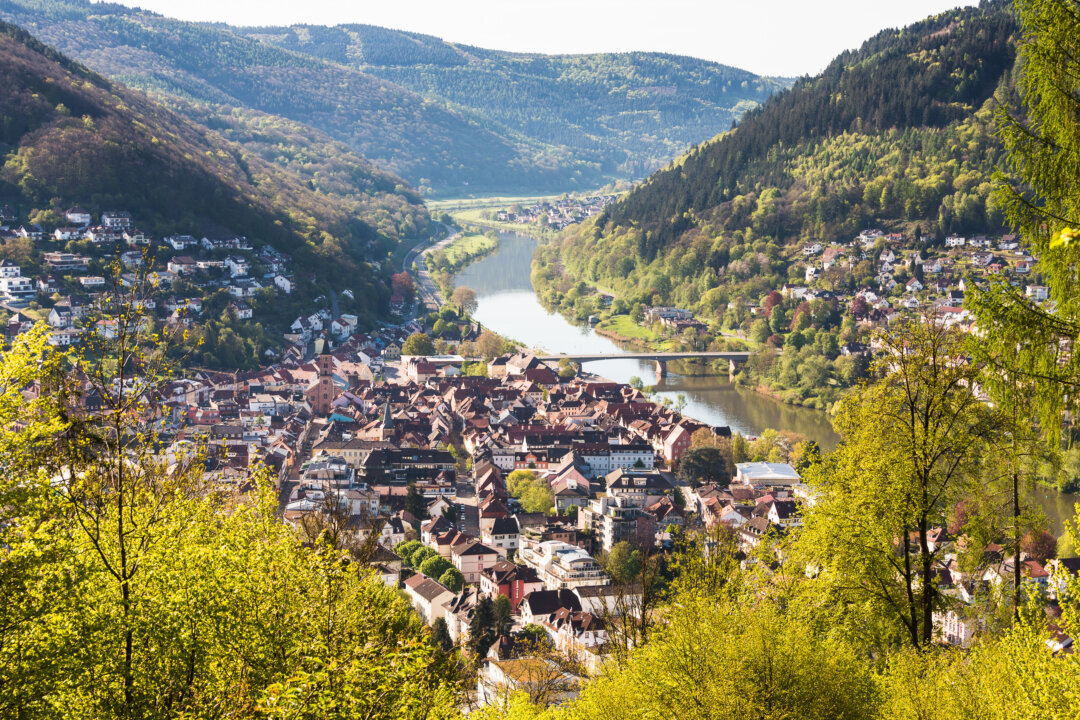 Eberbach Views
Eberbach is still one of the most densely wooded towns in Germany. 90 % of the Eberbach district consists of forest, there are only a few arable fields. The forest made it possible to trade wood for shipbuilding, and of course also for building houses or making furniture.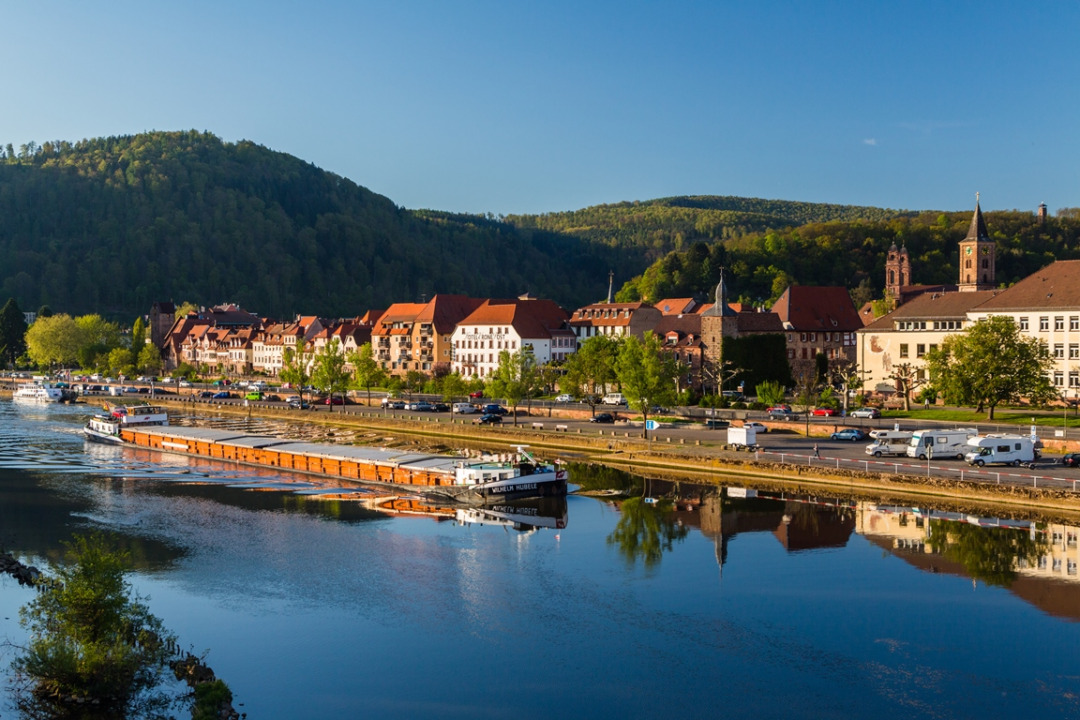 Eberbach Views
The Neckar created the conditions for rafting logs in the Neckar and the Rhine all the way to the Netherlands. This was good business for centuries. The construction of the railway in the 19th century and the canalisation of the Neckar created new jobs. The hard sandstone of the Odenwald was now quarried on a large scale in the quarries along the Neckar.